Attention Christians who feel trapped in a pit and the circumstances of life
Restoring the Foundations To Overcome Demonic Oppression
Discover How To Have Victory Over Anger and Bitterness, a Messed Up Family Life, Entanglement with Sin, Curses and Inner Vows, and Generational Problems

Welcome!
Do you feel trapped in your Christian life - without proper defense walls?
Trapped by:
Anger and bitterness?
A messed up family life?
Caught in sin?
Curses and inner vows?
Generational problems?
You are not alone.
Many Christians are under such demonic oppression. But many have not been taught how to restore the foundations of their life and HOW TO rebuild their spiritual defense walls. There is hope! Start to rebuild your foundations and close the gaps in your walls like Nehemiah did.
Freedom without chains plus new security!
We have seen many times how Christians experienced deliverance through prayer and biblical teaching. We want to multiply our experience and teach you to deliver yourself and other people around you.
You will be like a well-watered garden, like a spring whose waters never fail. Your people will rebuild the ancient ruins and will raise up the age-old foundations; you will be called Repairer of Broken Walls, Restorer of Streets with Dwellings. (Isaiah 58:11-12)
Do you need a power encounter with God in your situation?
Do you need more security against the Enemy?
Do you feel your life is under attack?
If you answered "yes" to any of these questions, we can help you. You are invited to ...

Deliverance777: Restoring the Foundations To Overcome Demonic Oppression
The purpose of this training program is help you rebuild your spiritual defense walls to protect yourself from attacks of the enemy so you live the abundant life that Jesus talks about.
While our broader aim is to plant churches and disciple nations, we believe they are the consequences of good discipleship training of individual people, which is best done in small groups.
Our aim is not to make church members, but to make disciples. Church members are often consumer and knowledge-oriented, while disciples are people and obedience-oriented. Church members come, while disciples go.
We want to develop a viral discipleship movement reproducing disciples by copycat, practical teaching on the Gospel, evangelism and prayer,
The method is inspired by "Training for Trainers" (T4T), which is a movement based on principles and practices believed to facilitate the rapid multiplication of disciples.
Here is what we will cover during the live weekly training sessions that start on June 23:

Session 1: Freedom - It was meant for you
Multiplication of Deliverance and Freedom
Healing and Deliverance is Bread of the Children of God
How the Devil works in the Souls of Christians
Jesus and the demons
Session 2: Understanding Open Doors
Entry Points - Deformation of your personality
So cruel - Rejection as root cause
Hidden Fruits of Rejection
Demonic Clusters in your life
Session 3: Detecting Entry Points
Questionnaire - Asking the right questions
Occult foundations in your life
Consequences of Unforgiveness
Character Traits as Invitation
Session 4: Generational Careers of Demonic Intruders
Curses over your life
The importance of the gifts of the spirit
Rebuild your spiritual walls
Generational curses in the bible
Session 5: Preparing a deliverance session
Preparing the Tool Box for Deliverance
Golden rules for the Freedom Ministry
Greeting, teaching and acting
Manifestations or what to do if nothing happens
Session 6: What to do with the New Freedom
Resist the devil - Proven Proclamations
Developing your identity in Christ
Being a disciple of Jesus
Start to dream - planning your new freedom
Session 7: Inner Healing
Prayer for Inner Healing
Prayer for abused people
The role of divine mental pictures
We simply pray, we are no doctors
Session 8: Stages of Forgiveness
Discovering your anger
Decision to forgive
Working on forgiveness
Moving out of the prison

How This Training Program Works
Starting Tuesday June 23, 2015 Guenther Hess led an 8-week course to teach practical and simple things you can do to build spiritual walls to protect yourself from attacks of the enemy.
While the live course ended on August 11, you can still receive immediate access to all the member resources for all 8 weeks, including the audio and video replays.
You will also receive access to a private Facebook group to let you interact and build relationships with other like-minded team members globally.

Why We Invite You To Invest Financially
Since launching our first virtual training program in March 2015, we have received a lot of requests to come minister in person in many different countries around the world.
We simply do not have the time, money, energy, or people resources to meet all the demand to go in person to so many different places, at least not currently.
Like you, we want to be good stewards with our time and the gifts God has given us.
What we have discovered is the live virtual trainings allow us to reach more people with less effort and keep them engaged at a higher level, all while building a global interconnected community.
Plus, doing the live virtual global broadcasts saves thousands of dollars in travel expenses each month for us and those we serve. So it is a win-win for many people.
We believe we are living in a moment of acceleration and advancement in the Kingdom and we must take hold and seize the day.
Let us repeat that while our broader aim is to plant churches and disciple nations, we believe they are the consequences of good discipleship training of individual people, which is best done in local small groups.
100% Satisfaction Guarantee
From experience, we know our training is effective.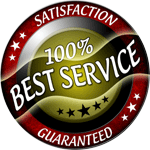 If you are not delighted with the training and the results you experience, simply email us within 30 days of when the live coaching program starts and we will either reconcile the problem or gladly refund all your money.
You have nothing to lose and everything to gain! Guaranteed!
Your success is our success and vice versa!
Deliverance777: Restoring the Foundations
Training Program
Priority Order Form
YES! I want to discover how to have victory over anger and bitterness, a messed up family life, entanglement with sin, curses and inner vows, and generational problems.
After you sign up, you will receive immediate access to the resources for all 8 weeks of training, including the audio and video replays for each week. This course has the potentional to revolutionize your life.
Special Offers:
The normal price for this LIVE training and equipping for all 8 sessions is $800.
However, we are currently offering a special sale in which your investment is only $200. That is a $600 savings.

CLICK the payment option you prefer!
All payments are processed using a secure server


Blessings to make disciples who make disciples!
GŁnther Hess

Your Pioneer-Team
We live the spirit of apostolic unity!
GŁnther Hess is a member of European Coalition of Apostolic Leaders (ECAL), and co-founder of the Apostolic Training Network and teaches on multiplication. He also serves as European Coordinator for Kings Counsel and Trust serving highly discerning, Spirit-filled Individuals, and principals leading Christ-centered organizations.
Get it done - Quite often I hear: Your teaching is so simple and practical.
Vision
As a Team of Pioneers, we work passionately to develop a viral 222 movement of discipleship (2 Timothy 2:2) - disciples who are strengthened and empowered through training and are nurtured on a personal level, who will in turn train others as disciples. Our big goal is to start 10.000 new organic churches. Our mission is to release potential leaders and pioneers into their calling and purpose through coaching, life-changing seminars, and webinars.
Thank you for visiting an Empower 2000, Inc. website
Privacy Policy | Terms and Conditions | Disclaimer
Copyright 2007-2018 Empower 2000, Inc., All rights reserved